The Old Table, new @ Velua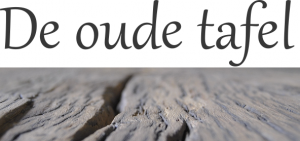 New at Velua, The Old Table!
Since we took over the activities of The Old Table (De Oude Tafel) we have been working hard to learn how things work and where and what to order. We like the honousty of the products and the lovely feeling old wood and modern steel gives. The table tops are made of old wood with a history and we can supply steel frames in various finishings. Each product is unique and that makes it special.
There are several types of wood we can use and the frames are made to measure as each table top is different in size.
If you are interested, please visit our website, although all is in Dutch, images tell the best part of the story. Take a look at: deoudetafel.nl to see the pictures of our products.
Do you want to know more? Please feel free to contact us!